Knoxville Metal Roofing
Metal Roofing. Steel Roofing. Copper Roofing. Tin Roofing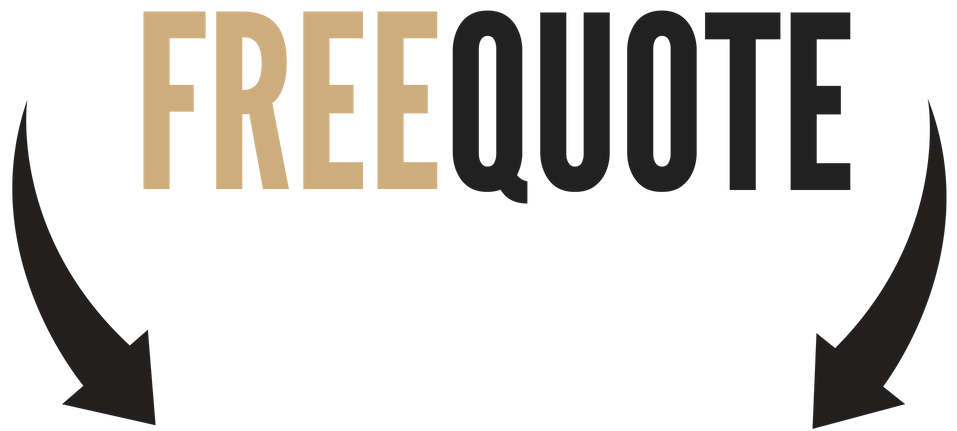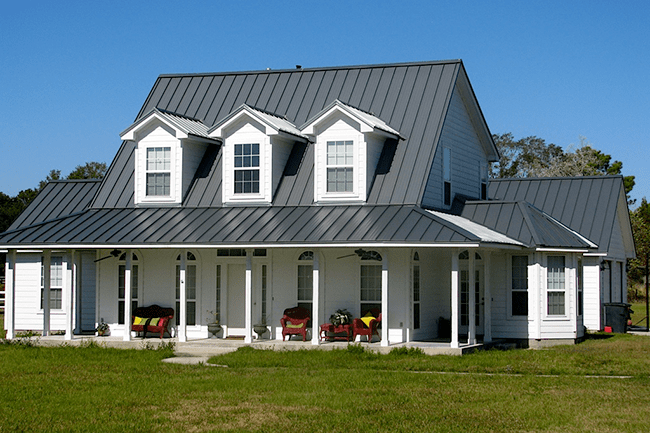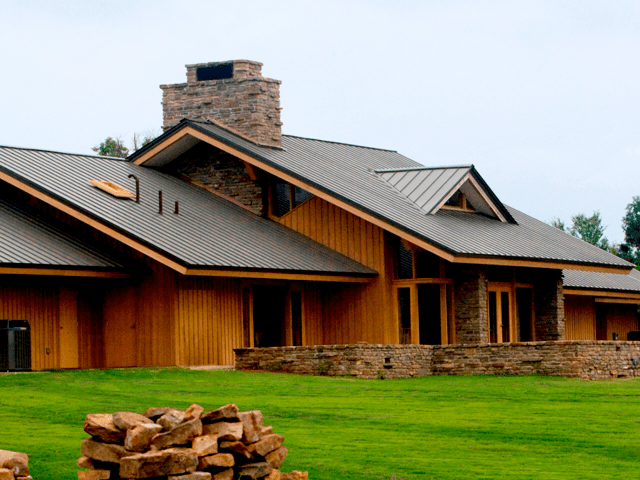 Why Choose Metal Roofing in Knoxville
A metal roof is one of the most significant investments you can make to boost your property's value. Metal roofing provides longevity, energy efficiency, eco-sustainability, and beauty, providing benefits for any size business or home in Knoxville, Tennessee.
Energy Efficiency
Energy proficiency is a metal roofing advantage. Do you realize that a painted metal roof coated with distinctive paint pigments aid in reflecting the heat given off by the sun? These pigments are known as infrared reflective pigments.  Every color comes with a different rating that gauges how much heat is reflected by the paint coating.
Of course, the lighter colors reflect the most heat, but you might be shocked by just how much heat a dark color reflects as well. The darker colors, when matched to a comparable color shingle roof, essentially is more energy efficient than the shingle roof.
Longevity
Longevity is a metal roofing advantage. Did you know that most correctly installed metal roofs will last nearly twice as long than a shingle roof? If you don't believe it, go and visit historical buildings. You never see a 100-year old building with its original shingle roof on it.
The main reason for this is that a shingle roof begins to depreciate right after installation. The asphalt in the shingles starts to crack and dry up in the humidity and heat. The metal roof has a shied of a lasting zinc-aluminum coating that resists high moisture and temperatures.
Cost of Ownership
Cost of Ownership is a metal roofing advantage. Do you realize that it's indeed cheaper to own a metal roof than a shingle roof over the lifecycle of the roof?  Think about it. Though a metal roof costs more upfront than a shingled roof, if the metal roof outlives the shingle roof, then the shingle roof costs more. Meaning, if you have to replace your shingle roof twice, contrasted to only once with a metal roof, then the metal roof is cheaper to own. 
Eco-Friendly
Metal is the most eco-friendly and sustainable roofing material existing. A majority of metal roofs are built of at least 30% recycled material and is entirely decomposable at the end of its life. Metal roofing is less weight than an asphalt roof. Therefore, you can build newly constructed homes with a lighter structural material, saving you money while being kind to the earth.
Other Metal Roof Advantages
In contrast, asphalt roofing a combination of fiberglass or oil impregnated with paper and gravel. A standard asphalt roof holds many gallons of crude oil and must be replaced every 10-20 years, contingent on the roof's pitch.
Over 15 billion pounds of asphalt shingles are put into U.S. landfills each year. While asphalt shingles are recyclable, the material has carcinogenic compounds which are deemed environmentally toxic and continues our dependence on fossil fuels.
Money put into the installation of a metal roof can be made back from the savings in monthly heating and AC costs, thanks to this type of roof's reflective assets. Metal roofs reflect heat from the sun, not absorb it.
Yearly, but mainly during the summer, metal roofs reduce cooling costs by 30% percent. Moreover, some metal roofs are coated with reflective pigments to diminish heat gain, keeping occupants comfortable without having to increase the cooling on your HVAC unit.
Stylish
Today's metal roofs are much different than the corrugated ones of the past. Indeed, you can now pick from zinc, tin, copper, galvanized steel, or aluminum in a vast assortment of finishes, colors, shapes, and designs. The variety exceeds that of the more standard asphalt shingle roof.
While asphalt can have 10 to 15 color selections, today's metal roofing has over 95 various colors in custom, standard, or premium hues. Aluminum and steel, the two common metals used in metal roofing, are both constructed to hold paint finishes correctly.
A considerable number of homeowners live under metal roofs created with the customary vertical ribbed panels or standing seam construction. Metal roofing is not short on style choices. Fans of more traditional styles can select a metal shingle made to resemble slate tiles or wood shakes.
The metal doesn't have to be loud or stick out on top of your home or business like a sore thumb to do what it is supposed to do. Instead, it can imitate almost any look. That is thanks to the use of layered factory finishes that make sure that the roof is beautiful, as well as durable and long-lasting.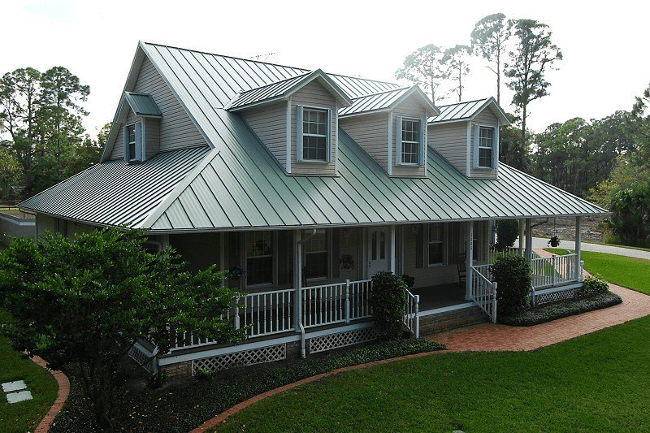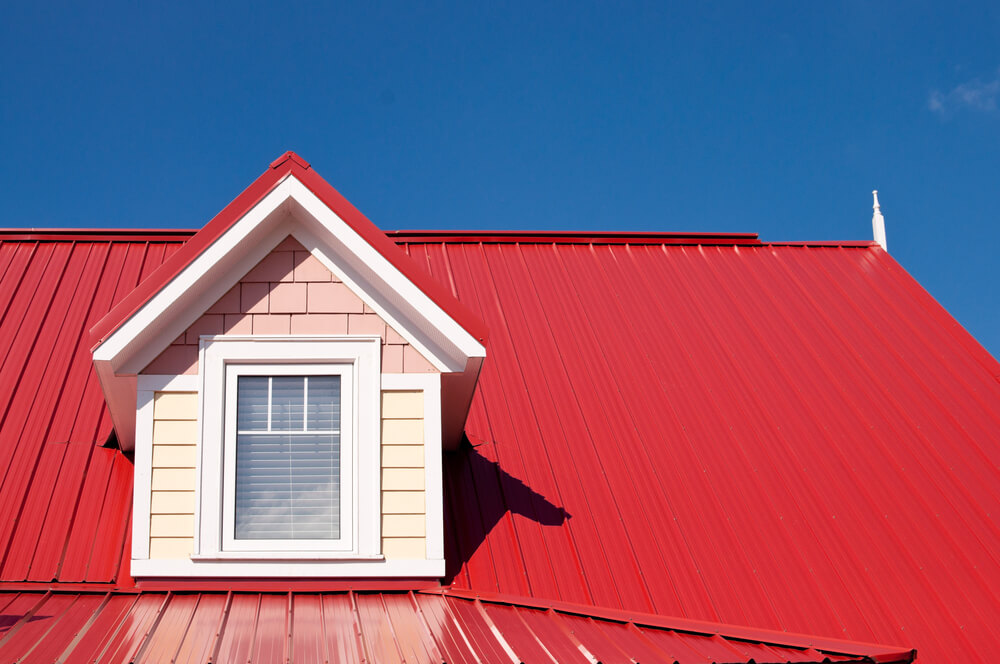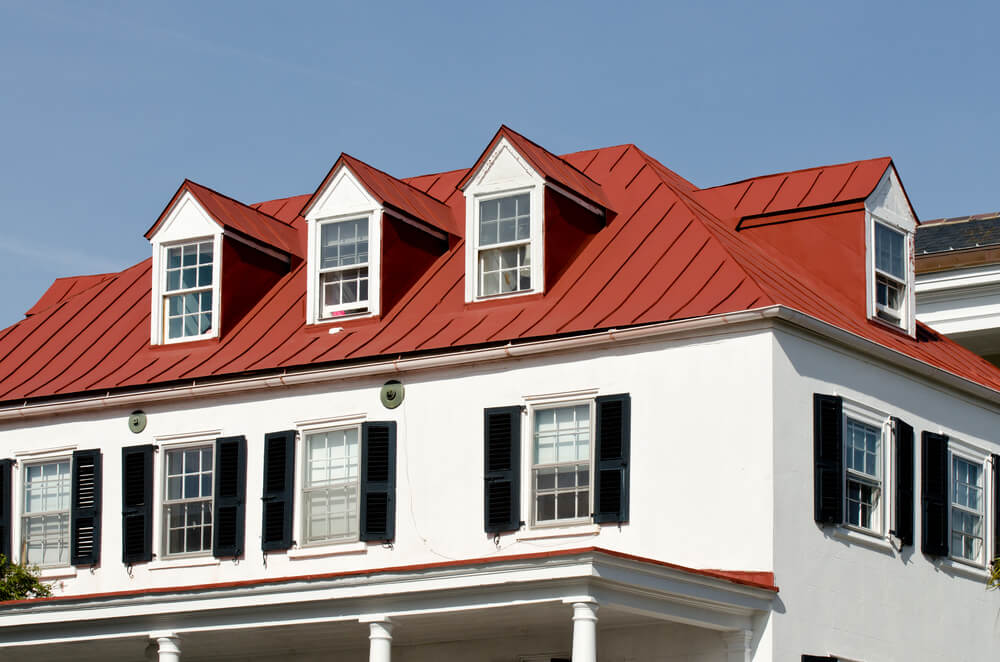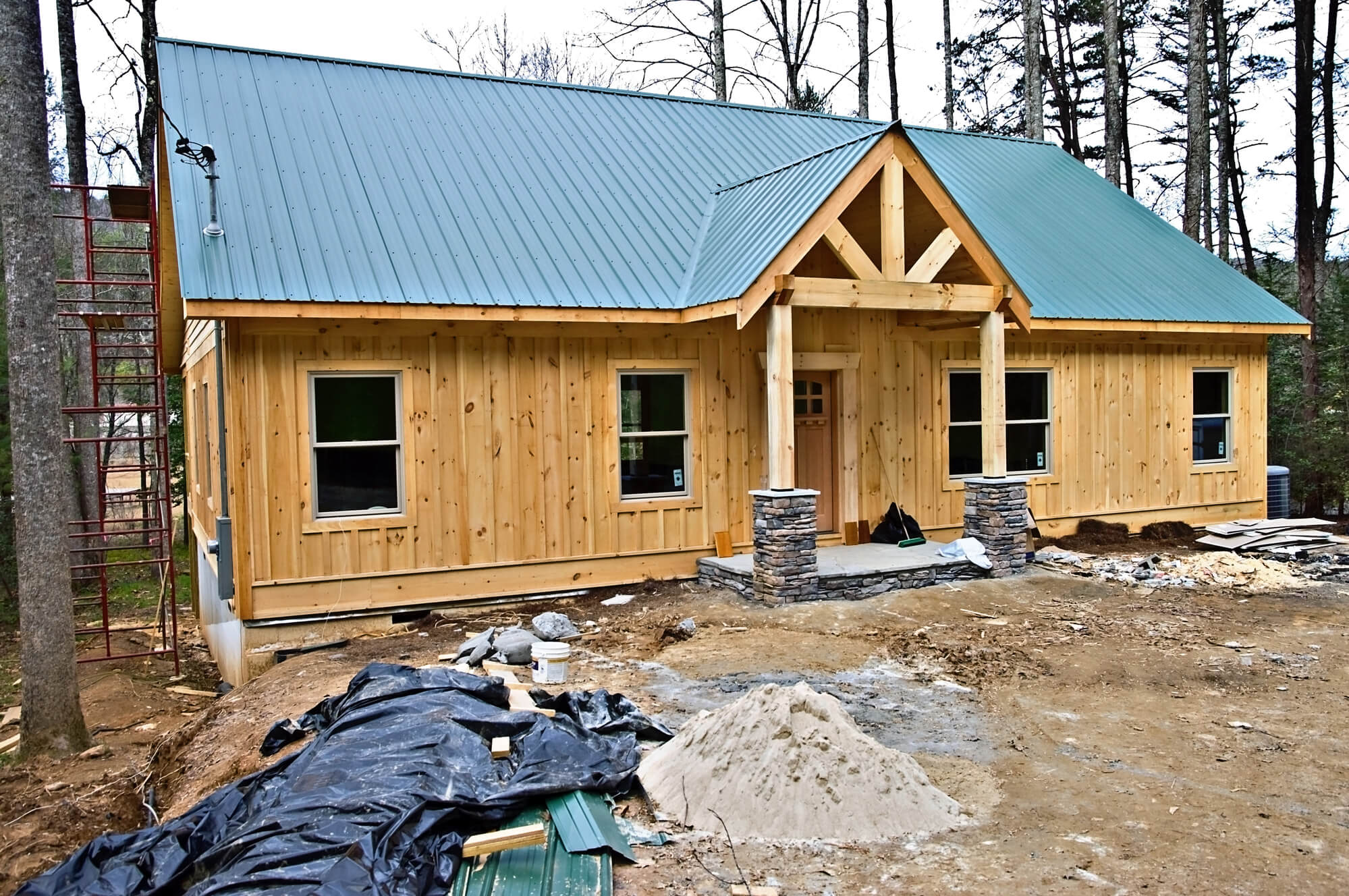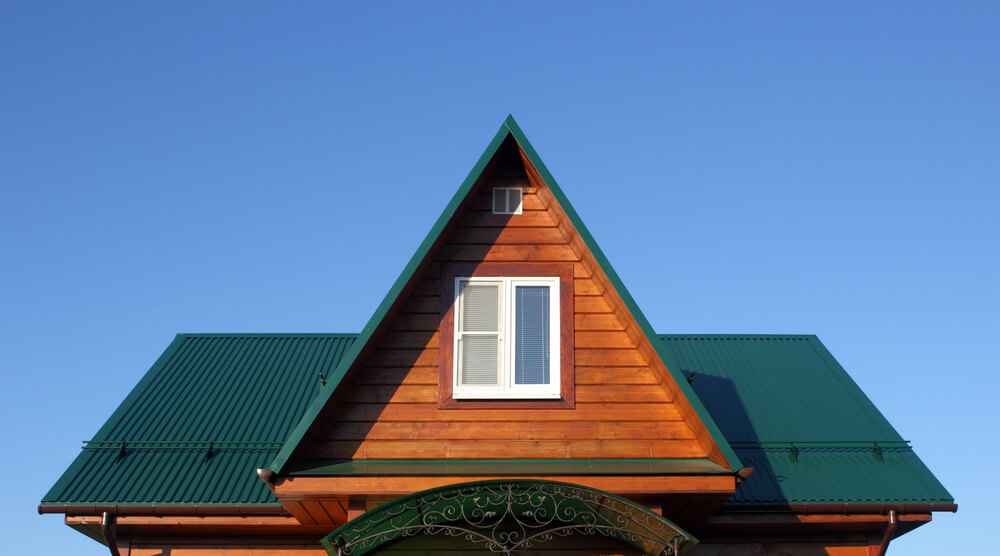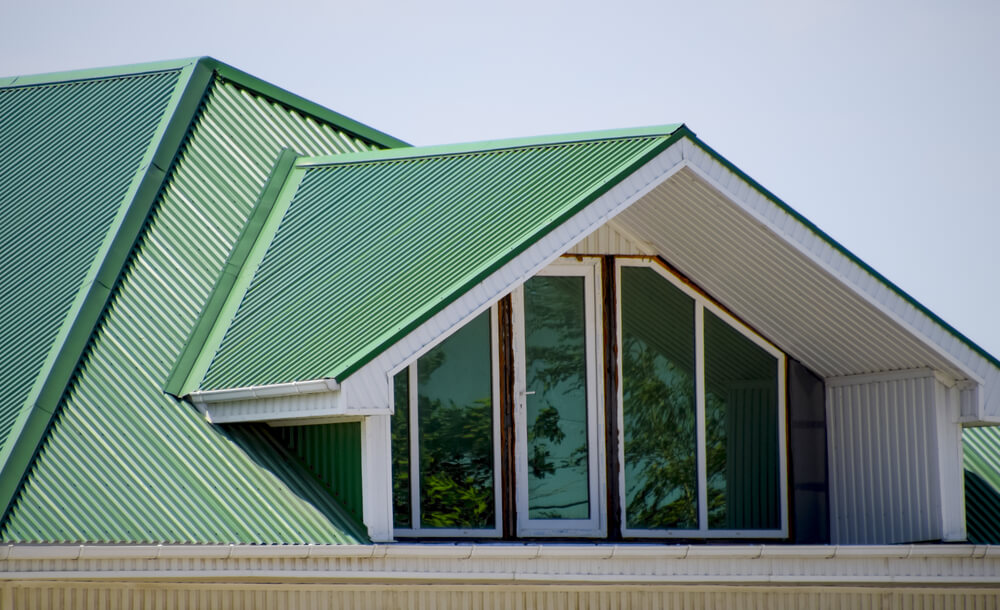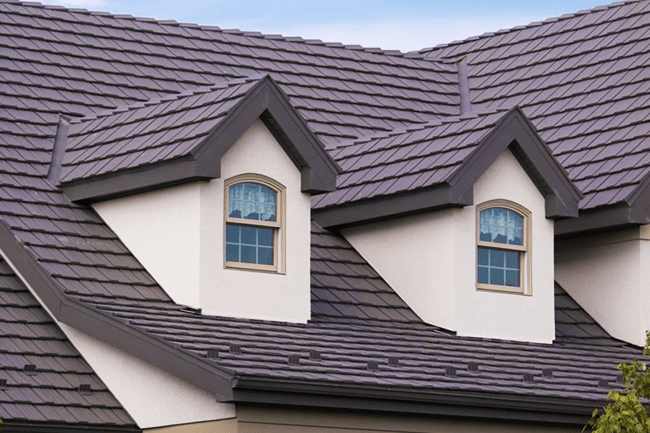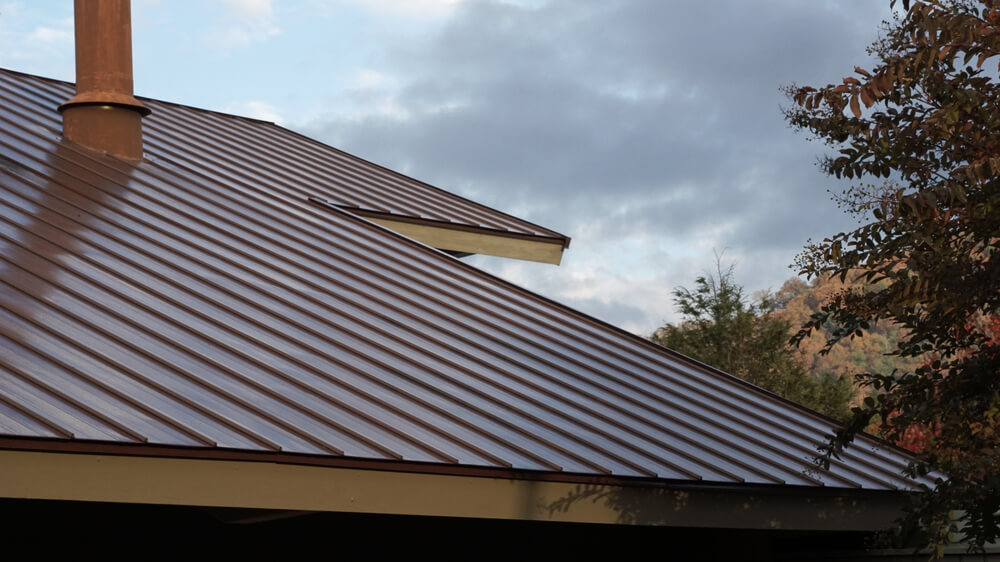 Knoxville, TN Metal Roof Specialists
Knoxville Metal Roofing has been a leader in the metal roof industry for years. We specialize in commercial and residential metal roofs. With a dedicated team of roofing contractors, we are the experts in this particular type of roofing. Your roof is the most vital part protecting your home or business from the harsh Tennessee weather elements. We provide a broad assortment of metal roofing materials and resolutions. Check out our website to find out more about the advantages of each metal roofing material.
Metal roofs are quite lightweight and excellent at reflecting daytime heating from the sun. For both commercial and residential properties, metal roofs establish a spectacular look to most property styles, and preferred for use where fire protection is crucial and where you want a low-maintenance material for the long term. Durable and deemed a contemporary, green building product, metal roofing is made of mostly steel and aluminum. Of course, other materials like alloys and copper are also available. We endorse standing seam applications for a great contemporary look to your home or office building. We have roofers devoted to installing metal roofs and the use of materials that purposely match the Indianapolis climate. Our Knoxville metal roofing business focuses on offering quality metal roofing installations while proudly serving the Knoxville, TN community. You'll want to talk to one of our specialists to decide the best choice for your property and budget.
How Our Knoxville Metal Roofing Contractor Works
The process is straightforward and starts with a consultation. Within a short time, you'll meet with your project manager who will do a comprehensive inspection of your roofing system. We answer all your questions, and our professional will partner with you through the planning and design stages of the project. For years, we have been offering quality metal roofing with knowledgeable and skilled roofers in your Knoxville neighborhood. All our roofers are master craftsmen in the art of installing metal roofs for properties of any shape or size. Whether you work with our roofing specialists or you have your ideas, we ensure you'll be entirely satisfied with the completed product our trained professionals create. We keep your property clean, and we show up on time. One of the most common compliments we receive from our customers is how courteous and responsible our roofers are. They arrive on schedule and start work immediately. Work progresses at the quickest pace compatible with upholding our high standards. The work site is organized and cleaned at the end of every workday.
We're here for you throughout the project and afterward. We have a staff of project managers and customer service reps, devoted to having you informed of your job's progress. If you have any questions, a qualified representative is available with an answer. What sets us apart from other Knoxville roofers? Our exclusive metal roofing materials and company constancy. We've seen plenty of lousy roofing and many problems for property owners. There needs to be an alternate roofing solution for old housing developments, HOA governed communities, historic homes, or residents who are looking for a roofing type that is unique, affordable, and green.
Setting a standard roof on a quality new-construction home is just horrible. Partnering with us and our quality metal roofing systems provides you with top products and warranties. We dedicate ourselves to producing lifetime metal roofing solutions to Indianapolis area home and business owners. We focus on environmentally responsible, energy efficient metal roofing in Knoxville, TN. Several things are significant about metal for our climate. As a provider of metal roofs, we feel good about our warranties, work, and products.
Metal roofing is thought to be the first choice for many homes and commercial applications in places with active weather. This material is quickly becoming a preferred choice all across the Midwest. This beautiful roofing product is available in a vast selection of designs and colors, offering you an extraordinary look with significance on low maintenance and long-term. Anyone with a van can say he is an expert roofer. But at Knoxville Metal Roofing, we've got the stats and positive online reviews to back it up. With years of experience, we realize that a warranty is only as good as the metal roofing business that backs it up. Don't spend another day with a subpar roof. If it is time for a new roof, get in touch with us a call and explore our metal roof options!